Home Page
>
Entertainment
>
20th Floor Facilities
20th Floor Facilities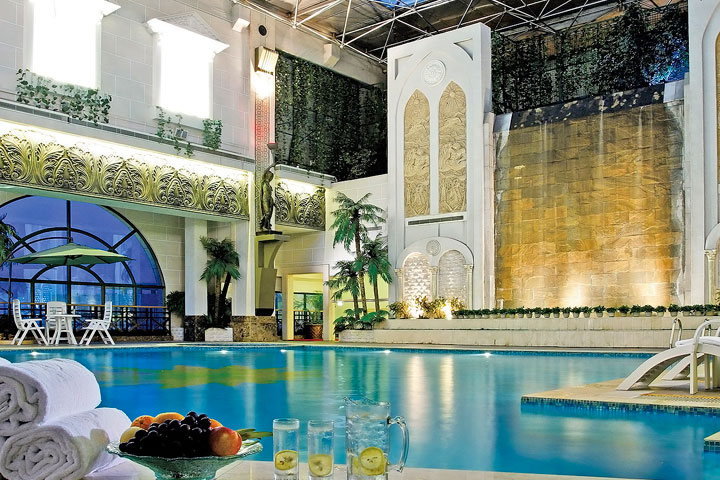 20th Floor Facilities
Introduction
On the top floor you will find Humen's favorite red wine and cigar bar which can accommodate up to 40-50 guests at a time. Over look the city from the top floor. The perfect spot for any kind of gathering and party. Relax in an elegant environment with a heated swimming pool with a water temperature at about 26-28°C. Or build up your fitness in the Gym. Our staff is specialized on service of the world's famous spirits and wines. Children's room, Mahjong room, dry and wet steam room, table tennis room.
Business Information
Opened daily from 6am to 11pm
Area: 599 ㎡
Note: Staying guests get free access to all these facilities with their room card.Please be advised to wear swimming gear including swimming hat. Thank you for your cooperation!